Discount so big, wait for you to see! From April 28th to May 3rd in advance of the five one concessions A certain oral and so, enjoy five one discount feast!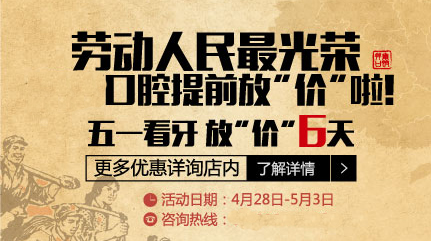 Five one see teeth, put " price " 6 days Event date: April 28th -5 month 3 Activity location: Beijing all stores Hotline: 010-67018086
Water laser dental implant, creating a new era of painless dental implant Oral cavity in the field of dental implantation and an in-depth study, in order to give patients a better diagnosis and treatment experience. The combination of water laser light and cone beam CT, in the national oral stores to promote the world's most respected water laser technology, the use of Er, Cr:YSGG crystal released 2780nm wavelength of laser excited water molecules, forming a high speed kinetic energy particles, as the organization cut, remove the medium, and use CT to reconstruct the 3D digital model. In the role of the hard tissue, it will not appear vibration, nor can generate heat, can make the patient's nerve will not produce pain or only micro pain, is to twenty-first Century oral " painless minimally invasive " direction of the key technological innovation. 90% of the patients had no sudden pain in the treatment, without the use of drugs, this is never seen in the past dental treatment.
As one of the most important achievements in twenty-first Century, dental implant is the best treatment for restoration of tooth shape and function after implantation of biological compatibility materials into the alveolar bone, which is made of a special artificial tooth. Oral in the Dalian lock the door store to vigorously promote the water laser painless minimally invasive plant can maximally restore masticatory function, combined with the 3MLAVA all ceramic 3D reconstruction system, can create a pair of & quot; genuine & quot; new teeth, not less experience success in patients after sighed: & quot; false teeth, feeling really, almost real teeth level. " Suitable symptoms: single, multi tooth loss.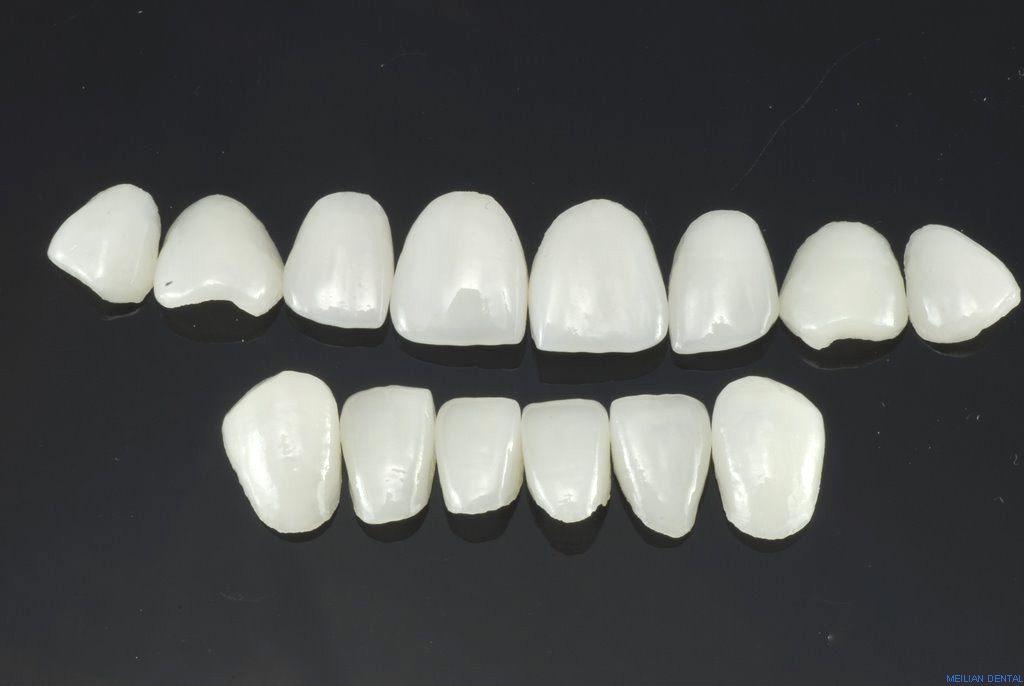 Three all ceramic restoration, Beddoe new aristocracy Three all ceramic crown systems using biomimetic enamel, high durability, color such as the original natural teeth, and the effect is vivid, widely used in personalized dental paster, all ceramic crown, dental caries inlay restoration, known as & quot; all ceramic dental Everest & quot;.