某某口腔集团自开业以来,得到了社会各界朋友的大力支持与厚爱,为了更好地长期为各界朋友提供优质的口腔诊疗服务,特推出会员制服务,会员可享受8.5—9.5折的口腔诊疗消费优惠.希望您仔细阅读以下条款,并根据需要,填表申请加入。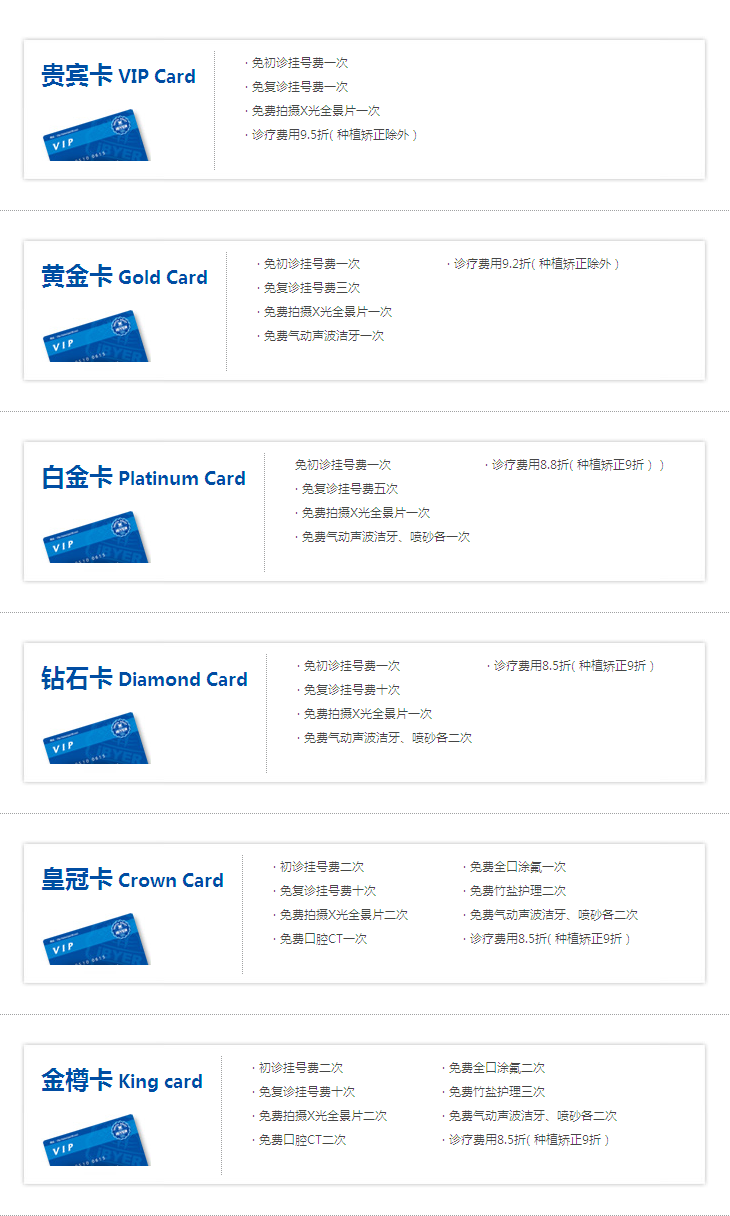 1, membership card, according to the membership card kind of one-time recharge, not for membership card before the consumption can not be accumulated;
2 and membership card of the initial level can recharge way to upgrade, upgrade the maximum cap for Jinzun card; discount or the latest discount from the recharge / upgrade the day began to enjoy, before costs are not fill deduction discount; (for example: patients in January 1, for 5000 yuan membership card, can enjoy a discount of 9.5, before the consumer does not enjoy the preferential treatment; such as February 1, upgraded to 10000 yuan membership card, can begin to enjoy the discount of 9.2, before February 1, the consumer not retaliate spread.
3, the membership card currently used only certain stores of dental group;
4, this membership card is not used with other preferential projects;
5, as a result of certain oral group stores throughout the country, there are regional differences, and therefore the city's store charges exist certain differences, please forgive the patient;
6, medicine, oral health supplies, special projects and other costs do not enjoy membership card discount;
7, this membership card in the advance and consumption of the balance can only be used for oral treatment and consumption, not without reason, if there are special circumstances to withdraw, as a cancellation of membership, must be in accordance with the current situation of the normal charge to fill the gap of previous consumption.
8, membership card is valid from the date of calculation, upgrade membership card's validity period from the date of upgrade.
9, the legal permission of this examination in the scope of this activity has the final interpretation.